Staff
The staff of Melonie Park Church exist to serve and support its members, and are mutually supported by its members.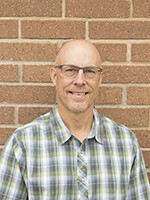 Todd Cepica
Senior Pastor
E-Mail:

Todd is a West Texas native. He was born in Dimmit Texas and has lived in Lubbock since the mid-70s. Todd's professional career prior to serving on staff at Melonie Park was in healthcare where he practiced as a physical therapist for a number of years before moving into administrative roles for the UMC Health System. Todd ended his 15 year career at UMC as the Administrative Director of the Southwest Cancer Treatment and Research Center before assuming full time responsibilities as teaching pastor at Melonie Park Church in June of 2009. Todd has been a part of the Melonie Park family since 1986. He has served as an elder since 1999. Todd is a graduate of Dallas Theological Seminary. He and his wife, Teri, were married in 1992 and they have two sons, Graham and Grant.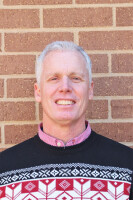 Jeff Oldham
Executive Pastor
E-Mail:

Jeff was born in Lubbock, moved around a bit, attended Texas Tech University and graduated in 1990. That is where he met his wife Amy – they have been married 27 years and have three children, Claire, Olivia, and Nathan. Jeff has worked in education for 20+ years as a teacher, coach, and administrator. He has also been a youth minister in Celina, Texas and missionary in Belize for 6 years. Jeff and his family came to Melonie Park in October of 2020.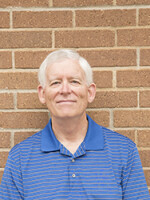 Mark Hardy
Missions Pastor
E-Mail:

Mark came to Lubbock and Melonie Park Church in 1968. He and Bonnie were married in 1971 while attending Texas Tech University. Except for three short stints away from Lubbock and Melonie Park, this has been their home. Mark and Bonnie have three children, Jeremy, Jared, and Meredith, and six grandchildren. Before joining the staff at Melonie Park, Mark was in business for 29 years and served under CAM International in Mexico for two years. He has been on staff at Melonie Park Church since 2000, and currently serves in the areas of missions and administration.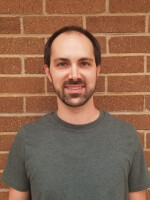 Bryan Beatty
Worship Pastor
E-Mail:

Bryan moved to Lubbock in October 2018 to take on the Worship Pastor role at Melonie Park. He and his wife, Ashley, were married in April 2012 and together have three daughters: Brooke, Nora, and Callie. Bryan holds a Bachelor's in Music Education from Gordon College, and a Master's in Ministry and Leadership from Western Seminary. Prior to serving at Melonie Park, Bryan spent 10 years in the corporate workplace in a variety of administrative roles. He and Ashley are thrilled to be part of what God is doing here, and are excited to equip every member of the body for all-of-life worship through corporate worship that is centered on the gospel, led by God's Spirit, and shaped by God's Word.
Bruce Szcyubialka
Student Pastor
E-Mail:

Bruce was raised in Milwaukee, Wisconsin, but he got to Texas as soon as he could. He earned an undergraduate degree at the University of Wisconsin Oshkosh in Physical Education, and a Masters degree at the University of Wisconsin La Crosse in Physical Education with an emphasis in Adventure Education and Outdoor Pursuits. Bruce obtained further education in Biblical Studies as well as Youth Ministry training at the Kanakuk Institute in Branson, MO. He taught Physical Education in Oshkosh, WI for 5 years until being called into the ministry by Melonie Park Church in 2010. Bruce has an amazing wife named Stephanie and some wonderful children named Tessa, Laney, Josiah, Wesley, and Addison! Bruce's self-proclaimed spiritual gifts include goodlookingness, smartness, handsomeness, sportsyness, and goodlookingness! Really though, he loves Jesus, is great with students, and happens to be one of the most fun guys we know!
Sandy Sanders
Financial Secretary
E-Mail:

Sandy grew up in Meadow, Texas. She received a degree at South Plains College. She and her sweet husband Nick married in 1979 and have been attending Melonie Park since 1985. They have been blessed with 5 awesome sons; Josh, Gabe, Alex, Chris, and Jared: as well as 4 grandchildren. Sandy has also worked at Melonie Park as a Tuesday School teacher, PDO teacher, and PDO director. She began her training as Financial Secretary in September of 2013. She loves working at MPC and loves her amazing family and friends.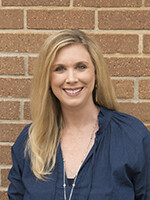 Christy Burns
Children's Ministry Director
E-Mail:

Christy grew up in Lubbock and is an alumnus of Monterey High School, South Plains College and Middle Tennessee State University. In addition to working at Melonie Park Church, she is also a private piano and voice instructor. Christy has also worked in the country music business, co-owned a computer/technology company and various other administrative manager positions. However, she believes her most important job is being a wife to her husband Mark and a mom to her two boys - Jaden & Ethan. Christy has attended MPC for over 10 years and has also enjoyed serving on the worship team and in the women's ministry.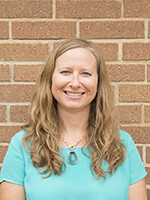 Kristi Conner
Preschool Coordinator
E-Mail:

Kristi was born and raised in Lubbock. After being a high school teacher, a grant coordinator at a major University and a research coordinator in pain management, Kristi left the world of academics to be a stay at home mom. Back in the day, Kristi was involved in the youth group at Melonie Park where she came to know the Lord. When she and her husband, Clint, returned to Lubbock in 2007, the decision to become a part of the Melonie Park family was clear. Kristi accepted the preschool coordinator position in 2012. Clint and Kristi were married in 2004, and they have one son, Eamon.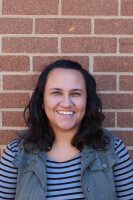 Ashley Beatty
Administrative Assistant
E-Mail: