Staff
The staff of Melonie Park Church exist to serve and support its members, and are mutually supported by its members.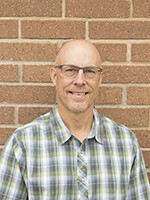 Todd Cepica
Teaching Pastor
E-Mail:

Todd is a West Texas native. He was born in Dimmit Texas and has lived in Lubbock since the mid-70s. Todd's professional career prior to serving on staff at Melonie Park was in healthcare where he practiced as a physical therapist for a number of years before moving into administrative roles for the UMC Health System. Todd ended his 15 year career at UMC as the Administrative Director of the Southwest Cancer Treatment and Research Center before assuming full time responsibilities as teaching pastor at Melonie Park Church in June of 2009. Todd has been a part of the Melonie Park family since 1986. He has served as an elder since 1999. Todd is a graduate of Dallas Theological Seminary. He and his wife, Teri, were married in 1992 and they have two sons, Graham and Grant.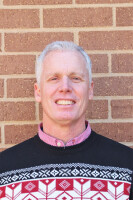 Jeff Oldham
Executive Pastor
E-Mail:

Jeff was born in Lubbock, moved around a bit, attended Texas Tech University and graduated in 1990. That is where he met his wife Amy – they have been married since 1992 and have three children, Claire, Olivia, and Nathan. Jeff has worked in education for 20+ years as a teacher, coach, and principal. He has also worked in the ministry as a youth pastor in Celina, Texas; and missionary in Belize. Jeff and his family came to Melonie Park in October of 2020. My hope for MPC is that everyone that steps through the doors of our church to come to know Jesus, choose to follow Jesus, and live out the rhythms of Jesus on a daily basis. If Jeff could instantly be an expert in one thing: golf… or unicycle juggling (juggling while on a unicycle, not juggling unicycles).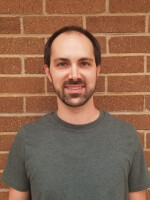 Bryan Beatty
Pastor of Worship + re:generation
E-Mail:

Bryan moved to Lubbock in October 2018 to take on the Worship Pastor role at Melonie Park. He and his wife, Ashley, were married in April 2012 and together have three daughters: Brooke, Nora, and Callie. Bryan holds a Bachelor's in Music Education from Gordon College, and a Master's in Ministry and Leadership from Western Seminary. Prior to serving at Melonie Park, Bryan spent 10 years in the corporate workplace in a variety of administrative roles. He and Ashley are thrilled to be part of what God is doing here, and are excited to equip every member of the body for all-of-life worship through corporate worship that is centered on the gospel, led by God's Spirit, and shaped by God's Word.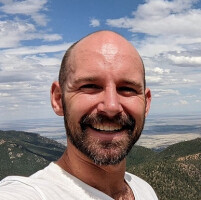 Wills Osborn
Student Pastor
E-Mail:

Wills grew up in Southern California and graduated from the Master's College (now University) with a degree in Business Management and a minor in Bible. Since graduating, he has lived in many different parts of the United States and has served young people in a variety of contexts (including: teaching Sunday school, leading children's BSF classes, directing summer camps, and participating in evangelistic outreaches). He enjoys teaching the Bible, skateboarding, playing guitar, and taking pictures of cool buildings. Wills joined Melonie Park as the Youth Pastor in August of 2022. His hope for the youth of Melonie Park is that each young person will come to "truly appreciate God's grace" (Colossians 1:6b), discover and develop their spiritual gifts, and learn to "walk by faith, not by sight" (2 Corinthians 5:7). If Wills could immediately become an expert in something, he would become a polyglot (able to communicate fluently in Spanish, Greek, and Hebrew).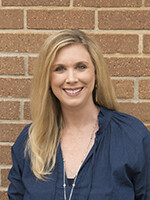 Christy Burns
Children's Ministry Director
E-Mail:

Christy grew up in Lubbock and is an alumnus of Monterey High School, South Plains College and Middle Tennessee State University. In addition to working at Melonie Park Church, she is also a private piano and voice instructor. She is married to Mark and has 2 college aged boys to keep up with. Christy has attended MPC for almost 20 years and has enjoyed serving on the worship team and in the women's ministry. If she could be any fictional character, she would love to be Wonder Woman!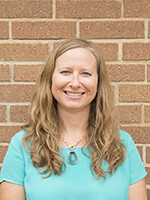 Kristi Conner
Preschool Coordinator + Financial Administrator
E-Mail:

Kristi was born and raised in Lubbock and is an alumnus of both Monterey High School and Texas Tech University. Back in the day, Kristi was involved in the youth group at Melonie Park where she came to know the Lord. When she and her husband returned to Lubbock in 2007, the decision to become a part of the Melonie Park family was clear. While Kristi has been on staff with Children's Ministry for 10 years, she considers her primary job to be keeping up with her middle schooler.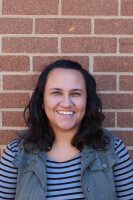 Ashley Beatty
Office Admin
E-Mail:

Ashley grew up in the Dallas area, played college soccer in Kansas, lived in Connecticut for 6 years before landing here in Lubbock in October 2018. Of all the places lived, the Lord has done the most work in her life here at MPC. She loves to nerd out with organizing and graphic design. She is married to Bryan and they have three daughters. If she could instantly be an expert in one thing, it would have to be Brazilian Jiu-Jitsu...cause how cool would that be?!?